Pulse Beverage (PLSB) Adds 12 Million Thirsty North Westerners to Its Dist. Network
Adding Oregon, Northern Idaho, and Eastern/Western Washington State plugs one of the final holes in Pulse's distribution network and another 12 million thirsty people to their distribution footprint.
PLSB now covers almost the entire lower 48 states and over 280 million population in its US and Canadian distribution network. With 7500 stores to deliver too in Q1…growing to 15,000 as they further roll out Cabana™ 100% Natural Lemonade and the PULSE® brand of functional beverages…they have only a handful more distributors to tie up the entire United States and Canada.
My guess is that their 2.5 million cases sales number for 2013 is going to be a wee bit LOW…and their forecast of 500,000 cases of initial Pulse sales in 2013 seems too conservative as well.
NOW. My big push is to get their ONLINE sales going so shareholders can order directly from PLSB…you HAVE to taste the products to really get how superior they are!
Working that as we speak.
About the Author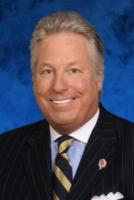 Founder and Editor-in-Chief for NBTEquitiesResearch.com. Contributor and Anchor for the Fox News Channel and Fox Business Network 2000-2013. Chairman & CEO of NBT Group, Inc., a boutique private capital investment bank and investor relations organization.