ChinaTel: To China, Peru and Beyond (and How They're Getting There)
May 1, 2011: ChinaTel Group Inc. ($CHTL.PK) and NBT Equities Research to Hold Major Progress Update Meeting in NYC May 6
NBT Equities Research is scheduling an in-depth meeting with ChinaTel ($CHTL.PK) founders George Alvarez and Colin Tay in NYC this Friday. We will conduct a broad interview on:
-- The June 1 launch of the Chinacomm 4G network in Beijing, Shanghai, Shenzhen and nine other major cities in China. This is the FIRST 4G wireless broadband network to launch in the world's LARGEST and fastest-growing Internet market. It will include an update on the marketing and sales plans and initial equipment, handset and antennae/MiFi technology being deployed…
-- A status update on the upcoming launch of the ChinaTel/PeruSat 4G LTE wireless broadband access network in Peru this coming August…
-- A progress report on the launch of the Golden Bridge/ChinaTel 4G wireless broadband access network in September in nine China cities expandable to 100+ cities … the progress in lighting Sino Crossing's 34,000 km fiber backbone throughout 90% of China as the fiber backhaul network for this new carrier.
CHTL will also update NBT on the progress of discussions being held with 2.5Ghz and 3.5Ghz spectrum owners to develop new wireless broadband access carrier networks in South America, Russia, Central Europe and the Caribbean Islands.
To China, Peru and Beyond -- Why We See $CHTL.PK Above $2 Per Share
NBT Equities Research is preparing a new in-depth valuation and research report for ChinaTel Group Inc., which will build on the white paper from Frost & Sullivan "The Emergence of a New Wireless Broadband Provider."
NBT anticipates their new valuation model for CHTL's share of its four separate wireless broadband assets at more than $2 billion in 2012 as ChinaTel will be consolidating the revenues of its Golden Bridge, Sino Crossing and PeruSat operations. (Its ownership position in CECT-Chinacomm Ltd. will remain a minority non-consolidating position.) Mr. Alvarez and Tay will also update NBT on the latest ownership/conversion of outstanding account receivables within the CECT-Chinacomm/ChinaTel joint venture.
This updated valuation creates a fully diluted price-per-share for ChinaTel Group Inc. at well over $2 share under a number of shares-outstanding scenarios. The current price-per-share for the last 20-trading days is $0.20. NBT's 2015 valuation scenarios for the fully deployed Chinacomm Network, PeruSat Network, Golden Bridge Network and Sino Crossing fiber network looks now to exceed $8 billion-$10 billion in enterprise values, and ChinaTel's equity value in those operations in excess of $5 billion.
NBT continues to model the partnership with ZTE Corporation for 4G WiMax/TD-LTE network equipment as continuing through 2014, and the 85% deployment financing from ZTE and its financial institutions will continue throughout this massive deployment period with both China and Peru and other international carriers under development by CHTL.
Stay Tuned…
Look for an update from me after this meeting. In the meantime, the Frost & Sullivan report provides a very good synopsis of the ChinaTel 2011-2012 story. In this authorized report, you'll find:
-- Why access to information anytime, anywhere is becoming a key resource fueling the economy in China, and how ChinaTel is uniquely positioned to meet this need.
-- Detailed insights about ChinaTel's business initiatives in China and Peru.
-- Seven core components that support the company's ability to deliver on its promise of building wireless infrastructure in key markets worldwide.
-- Leading data and statistics about China and Peru that strongly favor ChinaTel's market positioning.
Download your copy of this report here.
Join the Conversation
About the Author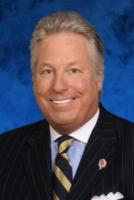 Founder and Editor-in-Chief for NBTEquitiesResearch.com. Contributor and Anchor for the Fox News Channel and Fox Business Network 2000-2013. Chairman & CEO of NBT Group, Inc., a boutique private capital investment bank and investor relations organization.