Double-Digit GDP Growth for the Next Decade? That's Mongolia, Friends
Simply getting ready to mine is supercharging Mongolia's tiny economy. Its GDP grew 6.1 percent last year and was up 9.7 percent in the first quarter of 2011 from a year earlier.
"The mining sector could very well carry Mongolia for the next 50 years," says Parmeshwar Ramlogan, the Ulaanbaatar-based resident representative for Mongolia at the International Monetary Fund.
Ramlogan predicts Mongolia could grow at double-digit rates for at least the next 10 years, raising per capita income -- now at $2,470 -- fourfold within a decade and making it one of the fastest-growing economies in the world.
This is why NBT is following and investing in Mongolia … and YOU should be too.
The market cap of just the MINING industry is on trajectory to grow from $5 billion to $60 billion over the next 10 years … there is NOWHERE on earth with that kind of market cap growth we know of.
This is the first of a set of Mongolian articles in the mainstream press … about every week since we returned from Mongolia in May! Read more here.
About the Author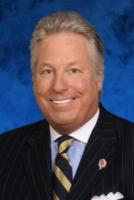 Founder and Editor-in-Chief for NBTEquitiesResearch.com. Contributor and Anchor for the Fox News Channel and Fox Business Network 2000-2013. Chairman & CEO of NBT Group, Inc., a boutique private capital investment bank and investor relations organization.