IceWEB's BIG Triple Play Move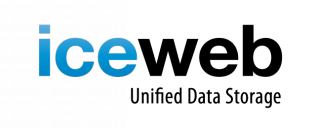 IceWEB has been quite busy this month. First, they sign a letter of intent to acquire Computers and Tele-Com or just CTC for short. Then they announce plans to change the company name to Ximbus, Inc. And in their latest move, they engaged Source Capital Group, Inc. to advise IceWEB on potential merger and acquisition transactions.
The first big play is the initial steps to acquiring CTC. The reason for this is due to how fast Cloud technology is moving. It's been quite faster than the industry expected. IceWEB has the hardware, and most definitely the software, but the one thing they need is a stronger infrastructure for the cloud. This is where CTC steps in. With CTC's wireless broadband infrastructure and IceWEB's storage services, this makes IceWEB really appealing for acquisition from one of the big telecom players, like Verizon.
"This acquisition positions IceWEB as a complete cloud services company," said Rob Howe, CEO. "We will now be able to aggressively compete in the cloud computing space, which is estimated by Forrester Research to reach $55 Billion in 2014. We have firmly established ourselves in the storage market and the Bring Your Own Device (BYOD) file-sharing space. This acquisition adds a major set of additional critical components, capabilities and extensions to those solutions, beginning with our own fully secure, powerful, and expandable datacenter," Howe said.
The second big play is their plans to change the company name to Ximbus. While this doesn't seem that big on its own, it does symbolize that IceWEB is very serious about becoming a big player in the cloud services industry. The name change will better reflect its new business model with the acquisition of CTC.
"Ximbus means all things cloud." said Rob Howe, IceWEB CEO. "Our business has fundamentally changed, and we are now a full-fledged cloud services company, well beyond storage hardware and software. Ximbus, carries the full meaning of the new world in which our company now operates—technology and services in all forms of the cloud. As we combine the assets of Computers and Tele-Comm, Inc. with IceWEB the resulting business will be much greater than just the sum of the parts. Ximbus, Inc. will lead in the new market segment of Complete Cloud Services with our array of offerings and our highly-skilled, experienced management team. Today companies in the Fortune 2000 must procure the cloud services they need from a collection of various vendors—we will provide those services as THE go-to company with complete cloud capabilities. From connectivity, to storage appliances, to BYOD, to all forms of datacenter services, Ximbus will simplify the supplier selection process for cloud services, as well as the acquisition, management and billing processes for those services." Howe said.
The latest big play is meeting with Source Capital Group for advice on potential merger and acquisition transactions. Source Capital Group is a boutique investment banking focused on Communications, Clean Tech, Natural Resources and Energy industry verticals. So naturally, they are a good fit for IceWEB's needs and will help with the transition from IceWEB to IceWEB 2.0 aka Ximbus.
"We look forward to benefiting from Source Capital's industry knowledge and depth of experience as they serve as an advisor on our M&A activity," stated IceWEB's CEO, Rob Howe. "With SCG's deep knowledge and expertise in investment banking, along with proficiency in our industry, we know the firm will be able to guide us well in strategically positioning our company. In fact, in just a matter of several business days, we have already held discussions with a number of potential candidates for merger, acquisition and/or joint venture which could dramatically accelerate our model and position us well for significant growth."
Believe me Mr. Howe, we ALL are looking forward to seeing IceWEB benefiting not just from Source Capital, but from all three big plays.
Sources
IceWEB Signs Letter of Intent to Acquire Computers and Tele-Comm, Inc.
IceWEB Plans Corporate Name Change to Ximbus, Inc.
IceWEB Engages Source Capital Group
Rob Howe Speaks About IceWEB's Pending Acquisition of Computers and Tele-Comm
About the Author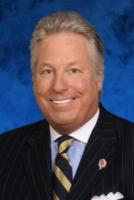 Founder and Editor-in-Chief for NBTEquitiesResearch.com. Contributor and Anchor for the Fox News Channel and Fox Business Network 2000-2013. Chairman & CEO of NBT Group, Inc., a boutique private capital investment bank and investor relations organization.