…and it is THE primary reason the LOWEST CAPEX Mobile Data Plans will become the Hero's for the Gigabit Generation
OK that headline is a little tough to understand…so let's get to the point: in a 100% IP network world, EVERYTHING is just an app.
That means existing wireless carriers who depend on SMS messaging or voice plans or other high priced services for their revenues are in a WORLD of hurt.
Why? Repeat after me… "in a 100% IP world, EVERYTHING is just an app." Wireless companies are increasingly competing with app builders, cloud services and software giants for the loyalty of subscribers.
Have you used Skype? Of course….well it's a voice/video over IP networks…i.e. UNswitched voice service. For free. It bypasses traditional switched voice networks and delivers REALLY good service (most times) for FREE…or small charge for international service.
Do you use GroupMe? TextFree? Textforfree. SMS or group texting…for FREE. Yes SMS messaging revenues are dropping like Anthony Weiner's endorsement deals. SMS revenues WERE the savior for legacy wireless carriers….poof gone.
When you can instant message (IMoverIP) for FREE over-the-top of your data plan, why wouldn't you?
Evernote? What a GREAT free service that allows you to store ALL your digital documents in the cloud available to whomever you want where ever they are.
ALL these "over the top of IP" services are really a bandwidth arbitrage play. When you have a mobile broadband connection to a digital device—smartphone, tablet, netbook, laptop, e-reader—you have the capacity to receive and deliver "over the top" digital services..i.e. digital services "over the top of" the wireless broadband connectivity.
The arbitrage is when you reduce your use of a FEE-based service and replace it with a FREE service over the top of your wireless broadband data plan.
Wireless OTT digital services now include EVERYTHING: cable (Hulu and Netflix), movies (Netflix et al), music and radio (Spotify, Rdio, Pandora et al), voice (Skype, Gmail, Friend Caller, iCall), and of course messaging from Facebook, conference calls from FreeConferenceCall.com etc etc etc.
Then there is the Cloud. What is the ONE link that makes EVERY cloud service—like iCloud—work for consumers? Wireless broadband access…and LOTS of it.
ALL of these digital and cloud services were ONCE were the private domain of the telco carrier…but never again. NOT in an OTT and mobile data plan world.
Who wins in an OTT everything world?
The LOW CAPEX 4G wireless mobile data plan provider…like VelaTel (VELA). While incumbent carriers are forced to deploy hundreds of $billions of CAPEX into their legacy 3G or worse wireline operations, greenfield 4G carriers like VelaTel (VELA) build 4G LTE capable networks at a FRACTION of the per POP cost.
VelaTel's $1-$1.50 per citizen CAPEX costs for their 4G TD-LTE wireless broadband networks are 500-800% LOWER cost than the incumbent carriers in every emerging market they are building networks.
THAT means they can provide 10x-20x the mobile broadband speed at 40% or LOWER prices to consumers and businesses…and make VERY good money. IF they provide a low cost OTT service that is better/has more value than the FREE OTT services (or have/resell a freemium service like Skype or GroupMe) then EVERY dollar of net revenue from that service is 100% PROFIT…ie. incremental margin.
Sooo sports fans, here is the summary of broadband mobility IN an OTT digital service world:
#1 HE who provides the MOST gigabits of mobile wireless broadband access for the LOWEST price wins
#2 He who provides the MOST value to the consumer via OTT digital services WINS the right to charge fees for the premium version of their service.
IF VelaTel or Telenor (the Norwegian mobile network player in 18 emerging countries) bring the most affordable broadband mobility service to emerging markets AND succeed in selling/reselling OTT services to their customers as well…
…well THAT is the business model for success in a bandwidth arbitrage world.
From Bloomberg…"the voice-plan revenue the telcos get from the average wireless subscriber has declined from $50 per month in 2005 to just above $33 today. This has come at a time of surging subscriber counts, and millions of Americans signing up for more expensive data plans for their new smartphones. Plus, the boom in text messaging has cushioned margins. Moffett estimates texting represents 16 percent of Verizon Wireless's revenue, and contributes as much as 40 percent to total profit. The numbers are similar for AT&T Wireless, he says.
Problem is, that redoubt of profitability is now subject to what Moffett calls the threat of "bandwidth arbitrage." Put simply, with smartphone apps users can now easily send and receive text messages without paying the telcos for the privilege. These apps, including ones by Facebook and GroupMe, use phones' data capabilities for texting, reducing the need for subscribers to buy a traditional texting plan. A new messaging feature from Apple (AAPL), expected to be released in the company's next software update, will bake similar functionality directly into the iPhone. It's "a very real threat to Verizon and AT&T," says Moffett.
At the same time, the telcos are trying to learn how to deal with new, nontraditional rivals. "The market structure for wireless data is not just the traditional cellular providers," says Tim Derdenger, an assistant professor at Carnegie Mellon's Tepper School of Business. Microsoft recently acquired the Internet calling provider Skype Technologies in an $8.5 billion deal—the Redmond (Wash.) behemoth's largest ever. Handsets running Skype in a Wi-Fi zone don't need a wireless carrier's data, text, or voice plans. Similarly, Google offers free voice calls, texts, and voicemail through its Google Voice app. Both products "are going to compete with traditional cellular," says Derdenger. "Tech markets evolve very fast and they can quickly become significant competitors."
For more information, please click here.
Join the Conversation
About the Author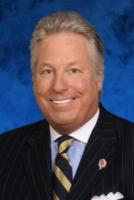 Founder and Editor-in-Chief for NBTEquitiesResearch.com. Contributor and Anchor for the Fox News Channel and Fox Business Network 2000-2013. Chairman & CEO of NBT Group, Inc., a boutique private capital investment bank and investor relations organization.