Mongolian Citizens Look to Profit from Upcoming Mining IPO
Mongolian citizens look to EACH receive up to $20,000 in the upcoming Tavan Tolgoi Mine IPO.
And for a country where the average citizen survives on $40 a month … this is BIG, BIG money.
In my exclusive interview with Mongolian Prime Minster Sukhbaataryn Batbold in the country's capital Ulaanbataar last week, I got the distinct impression that Mongolia HAS learned the lessons of the "oil curse" and is planning for the VERY long term with its mining resources. He talks in terms of decades, not years. And every citizen in Mongolia born after June 1, 2010, will get 528 shares in the soon-to-IPO Tavan Tolgoi coal mine.
The IPO has been pushed up to late 2011. The mine is directly held by Erdenes-Tavan Tolgoi LLC, and this is the company which shares will be sold from.
The plan now is for a listing of 30% of the company. The government would keep control of 50%, while the remaining 10% will be given to local enterprises. The last 10% will be given free to all Mongolians.
There is a bill in their Parliament to take the 10% for local enterprises and give that to the citizens as well … and I would bet on that happening. There are 51,000 local enterprises around, I can assure you, in Ulaanbataar … yet that is the figure being quoted.
CNN did a good job in a recent piece on Mongolia -- find our take and a link to it here.
And when we get our video from my interview with His Excellency Batbold posted on NBT TV, we will let you know immediately.
Join the Conversation
About the Author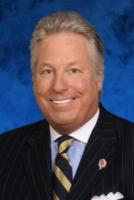 Founder and Editor-in-Chief for NBTEquitiesResearch.com. Contributor and Anchor for the Fox News Channel and Fox Business Network 2000-2013. Chairman & CEO of NBT Group, Inc., a boutique private capital investment bank and investor relations organization.