Pulse 'Cabana' Lemonade Coming to South and Midwest
You may not find traditional cabanas in areas like Colorado, Utah and New Mexico, but a beach-friendly beverage of the same name is coming to those areas now that Pulse Beverage's ($PLSB) Cabana lemonade is coming to approximately 250 KG Conoco convenience stores.
Learn more about this new distribution deal here.
About the Author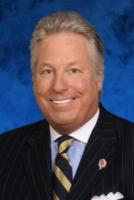 Founder and Editor-in-Chief for NBTEquitiesResearch.com. Contributor and Anchor for the Fox News Channel and Fox Business Network 2000-2013. Chairman & CEO of NBT Group, Inc., a boutique private capital investment bank and investor relations organization.