Pulse Looks Forward to Expanding its Beverage Business in Early 2012
Pulse Beverage ($PLSB) announced Q3 earnings this week and provided a fantastic look ahead to what we can expect next quarter.
Here are some of the highlights from the past three months, based largely on Pulse's success with its 100%-natural Cabana Lemonades line:
Sales began in October and $40,000 of revenue was recorded in the first month of operations.
Ten distributors are under contract and each have purchased product.
Product is on the shelves of retail outlets in the cities of Denver, Vail, Aspen, Albuquerque, El Paso, Reno, Boise and St. Louis -- with a new city coming online daily.
Working capital as at Sept. 30, 2011 is $510,000.
Also, this Denver-based company has just put together its first East Coast distribution deal and is negotiating with 11 additional major distributors.
Building on its success with Cabana, next up the company plans to roll out its "good for you" NutriPurpose beverage line during the first quarter of 2012 while also expanding Cabana's reach throughout North America and potentially abroad.
About the Author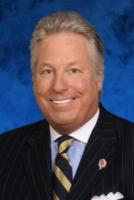 Founder and Editor-in-Chief for NBTEquitiesResearch.com. Contributor and Anchor for the Fox News Channel and Fox Business Network 2000-2013. Chairman & CEO of NBT Group, Inc., a boutique private capital investment bank and investor relations organization.