7th Acquisition for GlyEco in 2012—60% Of The Way to Their Goal 2013 Goal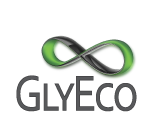 GlyEco, Inc. (GLYE) announced today it has completed a preliminary agreement to acquire Antifreeze Recycling, Inc. located in Tea, SD. The transaction is scheduled to close July 31, 2012.
This is the seventh preliminary acquisition agreement GlyEco has announced in 2012—with a target of 12 initial acquisitions for their first year they are AHEAD of plan…and have at least 5 more glycol recyclers in their M&A pipeline.
NBT's 40 cent per share earnings estimates for FY 2013 may need to be raised here—we are waiting for updated financial forecasts from GLYE (they are still in quiet period for the equity fund raising round in progress).
But CLEARLY at $2.50 a share our $8 target price is right on target.
Antifreeze Recycling, Inc. provides waste glycol recycling services to the SE South Dakota region. The company actively services 390 waste glycol customers in SE South Dakota and is successfully expanding in their immediate region.
Remember--GlyEco is at heart a chemical technology company which transforms used glycols, a hazardous waste, into profitable green products…mostly recycled anti-freeze. The Company's patent-pending technology recycles polluted glycols to a purity level equal to refinery-produced material (aka Tier 1 Glycol). This unique process cleans polluted glycols from all five waste producing industries: HVAC, Textiles, Automotive, Airline and Medical.
Global consumption for refinery produced ethylene glycol is over 5 Billion gallons per year.
GlyEco's business plan is simple and highly profitable—they can recycle USED glycol and turn it into as pure a product as refinery-produced glycol. The difference is THEIR cost to produce glycol is MUCH MUCH less than the OEM refineries…so they can sell THEIR Tier 1 glycol at a lower price and make a HIGHER profit.
GlyEco will STEAL as much market share as they can produce recycled glycol…plain and simple.
The company is rapidly expanding operations by strategically acquiring assets of existing profitable recycling businesses. The Company believes each facility can increase market penetration exponentially when enabled to process additional types of waste glycol via the GlyEco glycol recycling technology.
GlyEco will soon hit the critical mass of feedstock for their recycling program…THEN they will start to aggregate the TRAIN loads of recycled Tier 1 glycol for their end markets: consumer and B2B anti-freeze companies end-users, vehicle and truck manufacturers, and governmental/military anti-freeze end users mandated to purchase recycled glycol based products.
GlyEco's management team is a collection of c-level managers from the solid waste, chemical engineering and glycol recycling industries. They have accomplished backgrounds in both the private and public sector, each bringing over 20 years of experience in their field of expertise.
This winning team is performing AHEAD of expectations—HOW many times can you say that?
About the Author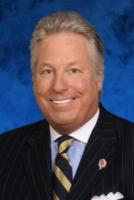 Founder and Editor-in-Chief for NBTEquitiesResearch.com. Contributor and Anchor for the Fox News Channel and Fox Business Network 2000-2013. Chairman & CEO of NBT Group, Inc., a boutique private capital investment bank and investor relations organization.