NBT Week: May 3rd, 2012 Edition

THIS WEEK'S TOP STORIES
Biotech Company Proves Bald Patients Can Regrow Hair From Their OWN Hair Cells SAFELY

Mimvi $MIMV App Search Engine Left Standing In Battle Of Mobility Giants

VELA Progress Update: 10X Upside or 0.25 PPS Value In the Bag On 4G 2014 Wireless Data Subs Alone!

Pulse Beverage Reaches $100MM & $3 Per Share Value vs. .50 PPS Today

Initiating Coverage on Plandai Biotechnology, Inc. (PLPL) with Speculative Buy $2.50 Target or 10X Upside from Current .25 Share

NBT Equities Research Launches Coverage of Bitzio (BTZO) with Strong Buy $3.25 Target & 7.2X Upside Target From Current Price

XCLL Mach 5 –The 5X Wireless Broadband Accelerator—Expanding To 237 Million Indonesian Marketplace
Investor Presentation of the Week: Bitzio, Inc.

This Week in Cloud: What Does Cloud Computing Really Mean? Jobs! Jobs! Jobs!

Quick Survey: Has the war in Iraq and Afghanistan been worth 5000 US and Allies lives an two $TRILLION in US taxpayer money all in?

Dear friend of NBT,
NBT starts coverage on Plandai Biotechnology, Inc. (PLPL) with Speculative Buy $2.50 target because they are about to bring a super high dosage (i.e. up to 8X the "good stuff" in your body from ONE serving) green tea extract to the $50 billion global tea market. We have followed Plandai's quest for many years, and are excited to announce they are NOW less than a year away from the holy grail of green tea—60-80% bioavailable/absorbable green tea extract.
Our PLPL Executive Summary Report is in final stages and will be out in a few days…but I wanted to get this quick alert to you today because the shares are starting to gain traction.
But first…really…does anyone reading this NOT like Green Tea? Does anyone want to consume 8-10 16 oz. bottles of Green Tea every day to get the health benefits …not so much.
What if you could get 800% or 8X MORE of the incredible antioxidants and other benefits from just ONE 16 oz. green tea beverage or 2 liquid gel caps?
That is the value proposition of the Plandai's breakthrough technology for harvesting and processing live green tea plants into the 8X as absorbable super tea extract we call "BioTea". PLPL is just days away from closing the $13 million development loan from South Africa's Land Bank that kicks off rapid development of the world's next major tea plantation (the tea estates in Limpopo region of South Africa).
After 10 years of blood, sweat, research and heartache, in our opinion PLPL is about to become an "overnight success."
We will outline all the facts to support our investment thesis in our complete research report. Tea is the second most consumed beverage is the world behind water…and with PLPL's breakthrough in creating a 8S more bioavailable green tea extract, consuming tea made for Plandai's BioTea extract is about to become one of the healthiest things a person can do for their health maintenance.
Now…before you answer the question about your interest in an 8X as powerful green tea (BioTea), read what Mitsui Norin, one of the largest manufacturer of high dosage green tea extract cites as the 12 major health benefits of absorbing large amounts of green tea "catechins" into your body every day (Gallate catechins are the good stuff…the active ingredient in green tea)
1. Anti-oxidative and anti-aging effects
2. Immune system enhancing effects
3. Bad breath prevention and deodorant
4. Anti-microbial effects and cold prevention
5. Controlling high blood sugar levels
6. Probiotic effects
7. Controlling high blood pressure
8. Prevention of tooth decay
9. Controlling cholesterol
10. Weight management
11. Enhances DNA integrity
12. Anti-allergic effect
To actual GET these benefits from green tea catechins, you need to be able to ABSORB these nutrients as you consume them. The problem is today's green tea extract features less than <2% absorption in humans…NOT enough to derive the amazing amount of health benefits.
The solution? After 10 years of research and testing, PLPL is about to build the manufacturing facility within its tea estate in Limpopo South Africa that will create thousands of kilos of BioTea extract every month. Tea extract that because of its special processing allows you to absorb 60-80% of MORE of the catechins INTO YOUR BODY…i.e. enough for you to actual GET the amazing health benefits of green tea.
In short: Plandai's BioTea is a complete game changer in the $50 billion global tea industry. We strongly encourage you to pick up some shares at this LOW valuation (their tea estate properties ALONE appraise at over $50 million in latest appraisal). This time NEXT year as their Plandai BioTea hits the market it will be a whole new ball game for the stock value in our opinion.
PS—when I told our client Pulse Beverage (PLSB) about the properties of Plandai's BioTea, Bob Yates the CEO said "If you don't get me the rights to BioTea in North America you are FIRED—do your realize that BioTea is a complete game changer for the MASSIVE $5-$6 billion tea beverage industry just in North America."
I have promised Pulse Beverage the first shot at making a Super Tea from Plandai's BioTea ultra-high dosage green tea extract…does that make Pulse the second derivative play on BioTea?
And now for our top stories of the week…
| | |
| --- | --- |
| | Investor Presentation of the Week: Bitzio, Inc. |
This Week in the Cloud…
| | |
| --- | --- |
| | Learn why cloud computing is creating new opportunities for employment across the IT space. |
| | Oracle's SaaS strategy is aimed at existing Oracle customers that want to switch to a SaaS mode. |
Quick Survey of the Week
Has the war in Iraq and Afghanistan been worth 5000 US and Allies lives an two $TRILLION in US taxpayer money all in?

LAST WEEK'S SURVEY RESULTS

Last Week I asked: Out of all the companies NBT is doing research on, which do you find the most interesting? (Here are the top three.)

| | |
| --- | --- |
| VelaTel Global Communications ($VELA) | 68.3% |
| Pulse Beverage Corp. ($PLSB) | 12.2% |
| XCEL Mobility Inc. ($XCLL) | 9.8% |
About the Author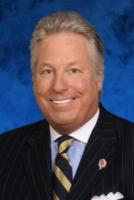 Founder and Editor-in-Chief for NBTEquitiesResearch.com. Contributor and Anchor for the Fox News Channel and Fox Business Network 2000-2013. Chairman & CEO of NBT Group, Inc., a boutique private capital investment bank and investor relations organization.