$2.25 Target for Pulse Beverage (PLSB) from Investment Bank Northland Capital Markets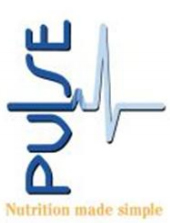 At NBT Equities Research, our job is to find, analyze and create awareness for high quality mid-to-late stage public venture capital companies for emerging growth investors like you. On Wall Street there IS virtually NO research available in this "emerging-to-emerged" company space of 3500+ companies—which is why we do what do every day.
Pulse Beverage (PLSB) is THE perfect example of how our "sponsored research" program works for our selected client companies. #1 We turn down 98 out of 100 companies that come to us seeking research coverage and investor awareness—in short they do not pass our stringent due diligence and business opportunity analysis regimen.
IF we do our job right, the companies we conclude have a MUCH better than average chance of turning from "emerging growth" ventures to "emerged growth" company will start to generate Wall Street coverage: THAT is the best sign we have done OUR job well and the faith we have placed in management to execute on their business plan and business model has worked.
With new coverage by Northland Capital Markets, Pulse Beverage has officially moved UP to what we called an "emerged" emerging growth company. "Emerged" in the sense that NBT is now not the only equities research on PLSB…they now have "sell-side" equities research from a Wall Street investment bank.
We anticipate many other NBT Equities Research portfolio companies will follow…but for now PLSB has made this transition and we ARE proud of the entire PLSB management.
The short version of NCM Research Report on PLSB: "PLSB sales, we estimate, are on track to grow from $2.3 million in 2012 to $5.3 million in 2013 and $21.9 million in 2014. Since the company is very early in its development, EPS are still slightly negative but should move toward breakeven next year and a small profit in 2014. Importantly, the company is nearly cash flow positive today and volume and growth are the primary determinants of valuation in the beverage industry, especially for niche players.
Valuation: "Our 12-month price target price of $2.25 is based on EV/Sales multiple of ~5x applied to our 2015 revenue estimate, discounted by 20%. This is consistent with takeout multiples for similarly positioned companies over the past few years."
Bottom-line: Pulse Beverage is officially part of NBTER's "emerged" emerging growth company portfolio…well done. With 100%+ upside for PLSB as more and more research sees their $20 million+ 2014 sales, we expect higher prices through our target period of 2015.
About the Author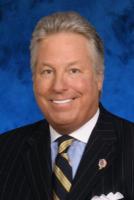 Founder and Editor-in-Chief for NBTEquitiesResearch.com. Contributor and Anchor for the Fox News Channel and Fox Business Network 2000-2013. Chairman & CEO of NBT Group, Inc., a boutique private capital investment bank and investor relations organization.