Barfresh Food Group (BRFH) Expands from 2 Countries to 180 Countries and 7 Billion People
Barfresh Food Group, Inc. (BRFH) has acquired the exclusive worldwide patent rights to its ready-to-blend beverage packs. This is in addition to its currently held patent rights in the United States and Canada, the largest blended beverage market globally. With this acquisition, Barfresh gains exclusive rights to service key international markets including but not limited to China, Europe, Japan, Brazil as well as Australia and New Zealand.
Riccardo Delle Coste, Barfresh's Chief Executive Officer explained "we have developed a robust pipeline of opportunities that we've been advancing with multinational restaurant corporations, food service distributors and grocers with whom we are well along in our test marketing and we look forward to detailing as we achieve milestones. Based on conversations with our various partners and the early results in our test markets, we believe that our beverage solutions will be of particular interest to our United States based customers for their global locations, as well as internationally based restaurant chains, which makes this acquisition much more timely and valuable."
The rights acquired by Barfresh include all international patents and trademarks covered under the international Patent Cooperation Treaty.
Mr. Delle Coste went on to explain, "because we already had the North American rights, we were the natural acquirer and were able to move quickly and acquire these assets cost effectively." Barfresh was able to fund the all cash purchase and still leave sufficient resources to fund its growth plan.
"Controlling the worldwide technology and patents for our ready-to-blend beverage packs gives us the opportunity to expand our distribution network, license our technology, and build global revenues. We now have the ability to grow more rapidly and in more markets," added Arnold Tinter, Chief Financial Officer of Barfresh.
Want to learn more about BarFresh? Check out our exclusive interview with CEO Riccardo Delle Coste.
Sources: MarketWatch
About the Author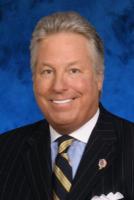 Founder and Editor-in-Chief for NBTEquitiesResearch.com. Contributor and Anchor for the Fox News Channel and Fox Business Network 2000-2013. Chairman & CEO of NBT Group, Inc., a boutique private capital investment bank and investor relations organization.