Lazarus Investment Partners Ll Purchases 78,707 Shares of Barfresh (BRFH)
Barfresh Food Group (NASDAQ:BRFH) major shareholder Lazarus Investment Partners Ll acquired 78,707 shares of the company's stock on the open market in a transaction that occurred on Tuesday, July 29th. The shares were purchased at an average cost of $0.74 per share, for a total transaction of $58,243.18. The purchase was disclosed in a document filed with the Securities & Exchange Commission, which is available at this link. Large shareholders that own 10% or more of a company's stock are required to disclose their sales and purchases with the SEC.
Shares of Barfresh Food Group (NASDAQ:BRFH) opened at 0.82 on Friday. Barfresh Food Group has a 1-year low of $0.22 and a 1-year high of $0.84. The stock has a 50-day moving average of $0.6 and a 200-day moving average of $0.63. The company's market cap is $53.5 million.
Source: http://www.wkrb13.com/markets/346090/barfresh-food-group-major-shareholder-lazarus-investment-partners-ll-purchases-78707-shares-brfh/
About the Author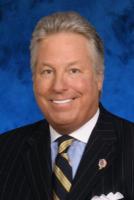 Founder and Editor-in-Chief for NBTEquitiesResearch.com. Contributor and Anchor for the Fox News Channel and Fox Business Network 2000-2013. Chairman & CEO of NBT Group, Inc., a boutique private capital investment bank and investor relations organization.