NBT Equities Research: Initiating Coverage on MCW Energy Group, Inc. (MCWEF)
NBT Equities Research: Initiating Coverage on MCW Energy Group, Inc. (MCWEF):
Game Changing Disruptive Technology for Environmentally Friendly/EPA Approved High Margin Oil Sands Recovery
12-18 Month Target: $2.50
Ticker: MCWEF: OTCQB TSV: MCW.V
Website: www.mcwenergygroup.com
Fully Diluted Shares Outstanding: 46 Million
Float: 42 million
Average Trading Volume: 5000 shares TSV
Approximate Market Capitalization: $38 Million
Current Share Price: .85
52-Week High/Low: $1.50/.65
12-18 Month Target: $2.50 based on 2016E EPS of 18-22 cents a share
Company Overview: MCW Energy Group ("MCW") is a Canadian holding company trading on the Toronto Venture Exchange and OTCQB symbol. It has two operating divisions, MCW Fuels and MCW Oil Sands Recovery, LLC.
MCW Fuels was established in 1938 and is one of the leading branded and unbranded diesel and gasoline distributors in western United States. MCW Fuels distributes over 100 million gallons of branded and unbranded fuel, with sales gradually increasing annually from $451,000,000 USD in 2013 to approximately $500,000,000 USD in 2014. MCW Fuels delivers fuel products to over 200 branded and unbranded service stations throughout California, including Valero, Alliance and 7-Eleven. Its major fuel suppliers are ExxonMobil and Chevron.
The fuels business is very low margin and low growth and at near $500 million sales rate we value at @$20-$25 million private enterprise value (less debt attributable to fuel sales operations).
Click here to see the full report.
About the Author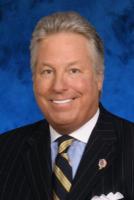 Founder and Editor-in-Chief for NBTEquitiesResearch.com. Contributor and Anchor for the Fox News Channel and Fox Business Network 2000-2013. Chairman & CEO of NBT Group, Inc., a boutique private capital investment bank and investor relations organization.